The wrong tenant!


Real Estate Consulting

Real estate and advice

=

Waste of money?

Money or waste?

No!
What does real estate consulting mean?
This mistake never happens to us a second time. The video above was one of our first three apartments. We didn't have one then Real estate consulting or no real estate advice used and idle money paid for it. First, we were charged very high costs for drawing up the contract and the borrowed equity we could get ourselves with a lower interest rate with today's knowledge.
Why you should take advantage of real estate consulting or real estate advice:
With real estate advice you save money when buying real estate
You will learn the advantages and disadvantages of your property in a detailed real estate consultation
In the course of real estate advice, all necessary purchase documents are checked
With real estate consulting you do not buy overpriced real estate with hidden defects
We made mistakes at the beginning and paid for them. Real estate advice would have been the cheaper way!
Why do we want to convince you of real estate consulting or real estate advice?
At the beginning of our real estate career, if we had a few euros in real estate consulting for purchases and invested in real estate advice before renting the property, we would have spent a lot of euros in retrospect and nerves spared.

We recorded the video shown above in one of our apartments after it was given to us by our tenant returned after its termination. We have learned from our previous rentals and now know What criteria we have to pay attention to with tenants in order not to find such a surprise again. With our real estate consulting we want to help you avoid our beginners' mistakes. This one incident cost us far more than real estate consulting.

However, should someone devastate your property, we can help you with the redevelopment and support the renewed search for tenants with our real estate consulting.
Have you looked through all the purchase documents and didn't forget any?
We have already had the case several times that the seller did not send us all the documents. In our opinion, this was deliberate, as the documents usually contain investments that were already decided by the WEG which we should have borne as a percentage when buying the property. With our real estate consulting / With our real estate consultancy you will not overlook any additional costs. Together with you, we will check all documents from the WEG, the house and the apartment. At the end of our real estate consulting you have a clear overview of the Property.
Is real estate consulting a waste of money?
When we start our careers with real estate consulting or real estate consultancy would have known, we would probably have invested a few hundred euros in real estate advice and In the end we won a few thousand euros because we hadn't made our beginner's mistakes. So the answer for us is "YES"
Everyone makes mistakes and the only question in a capitalized world is how much each mistake costs or how much you have to invest to avoid that.
Invest in real estate advice and learn from our expensive mistakes!
---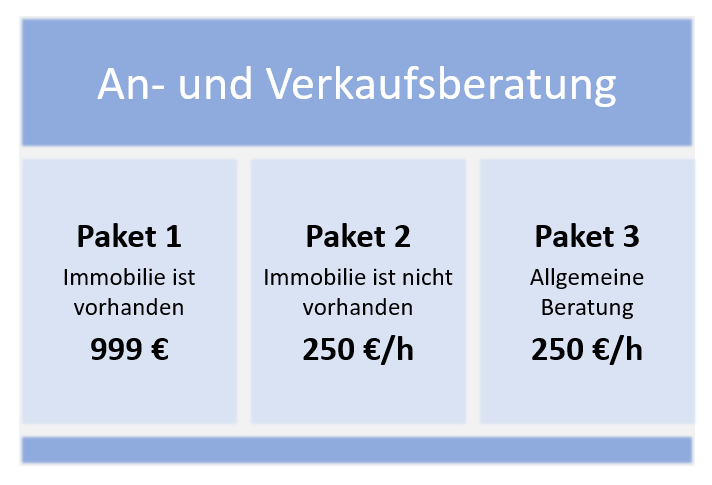 Consulting and real estate advice on buying and selling your property
by DI Müller and DI Wörgötter
Package
1 - 480, - €
In this case, the property must already exist.
On-site inspection by our real estate consulting team
Request for all necessary documents as part of our real estate advice
Calculation of the real estate investment by experienced real estate consultants
Evaluation and final discussion with our real estate consulting team
Handover of a project folder including calculation and all existing documents
Search and find your property with our real estate consultants
Package
2 - 104, - € / h
The property is being sought by the Bulldog Real Estate team.
Specification of the search criteria with the customer during a real estate consultation
Location, price, project volume
Specification of the period in the context of real estate advice
Selection of properties is proposed
With our real estate advice, you can achieve purchase prices below market value
Consulting and advice in all areas of real estate law and
real estate trading
real estate and trading div> by DI Müller and DI Wörgötter
Package
3 - 104, - € / h
General
Visits as part of our real estate consulting / real estate advice
Inspection of defects
Documentation of defects
Consulting on MRG, WEG
Questions about funding opportunities
real estate valuation

real estate
valuation

,

real estate consulting

real estate and consulting

,

real estate advice

real estate and advice

, Landlord Law

Because we combine the technical, economic and legal aspects, we are the right ones, to give you comprehensive advice on buying or selling real estate as part of our real estate consulting offer.
2011: Start of civil engineering studies
2016: Career entry in the field of real estate project development and concrete research
2016: Purchase of the first property
2017: Graduation from TU Graz in business and civil engineering
2018: Real estate trustee concession
2019: Foundation of Bulldog Real Estate with real estate consulting and real estate advice
Real estate consulting and real estate advice for real estate investments in Vienna or Graz
We would like to help you invest money in real estate with our real estate consulting. You are making a real estate investment in Vienna or Graz and would like to optimize the apartment. Now ask yourself the first questions:
Preliminary contract or punctuation, what is that?
Can I even make a static breakthrough here?
Can I move the bathroom from room A to room B?
Can I have the kitchen in the anteroom?
What is the condition of the roof, the basement, the outer wall?
Is there real estate consulting / real estate advice that gives me neutral advice?
You want to rent out the apartment and ask yourself these questions, for example:
Am I in the full or partial area of ​​application of the MRG?
Can my rent be challenged?
In which category is my apartment?
Landlords' association, what is it?
What landlord rights do I have?
Rental agreement template?
Is there a real estate consulting service that shows me alternative forms of letting?
We answer these and many other questions as part of our real estate consulting with you!
---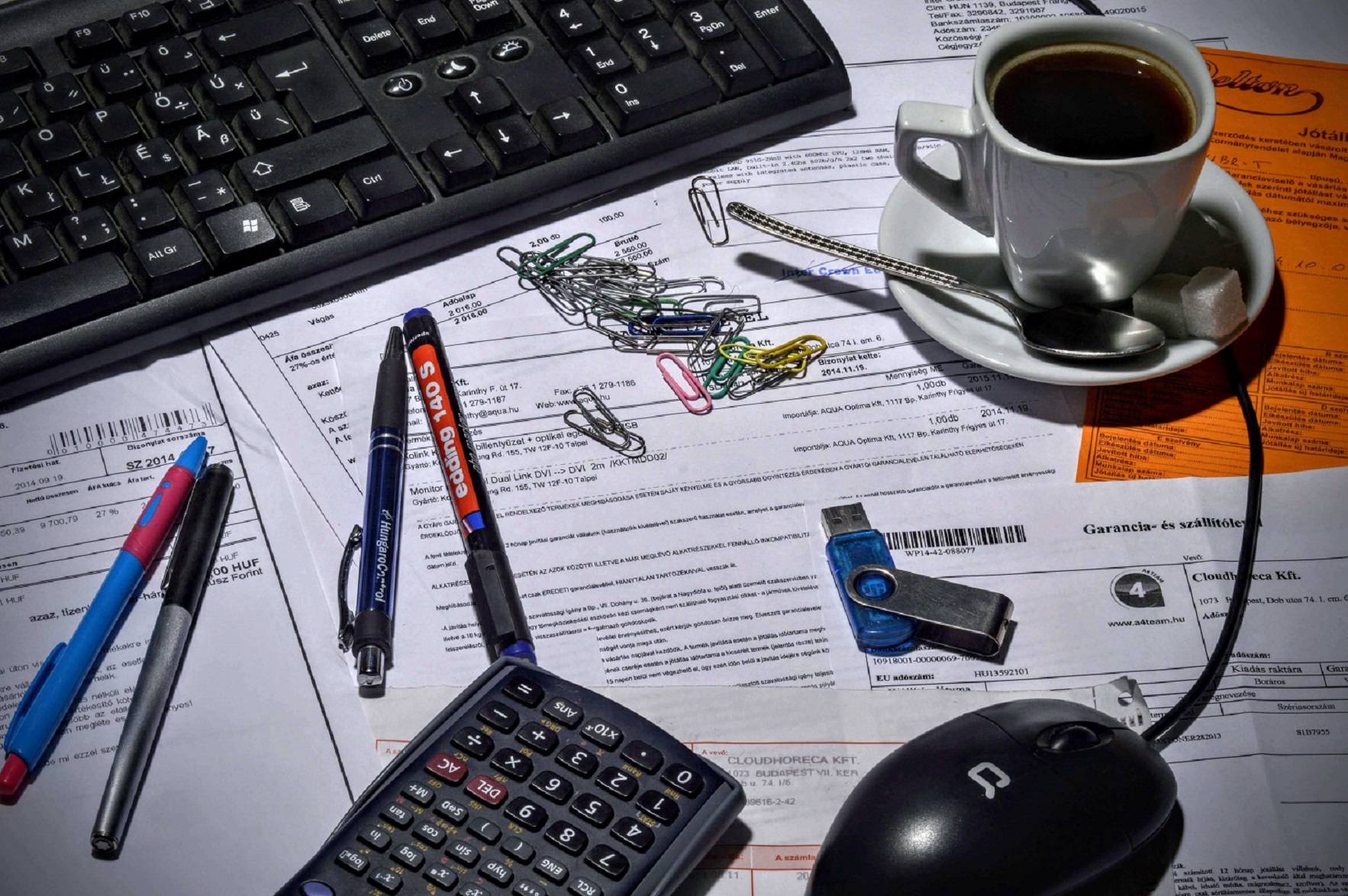 Sub-administration of existing properties
As a licensed real estate trustee and our activities as a real estate consultant and real estate advisor we know all legal Aspects of tenancy law (MRG) to help you with tenancy law (MRG) and Condominium Act (WEG) to help.


What does sub-administration mean?
We work closely with the property management. That means we rent the apartment to our students or young professionals and relieve you completely.

This service is free ... read more

Why are we doing this?

On the one hand, there is still something left over from our rental concept, even if we do Pay you the full rent. We are also creating a large community.
---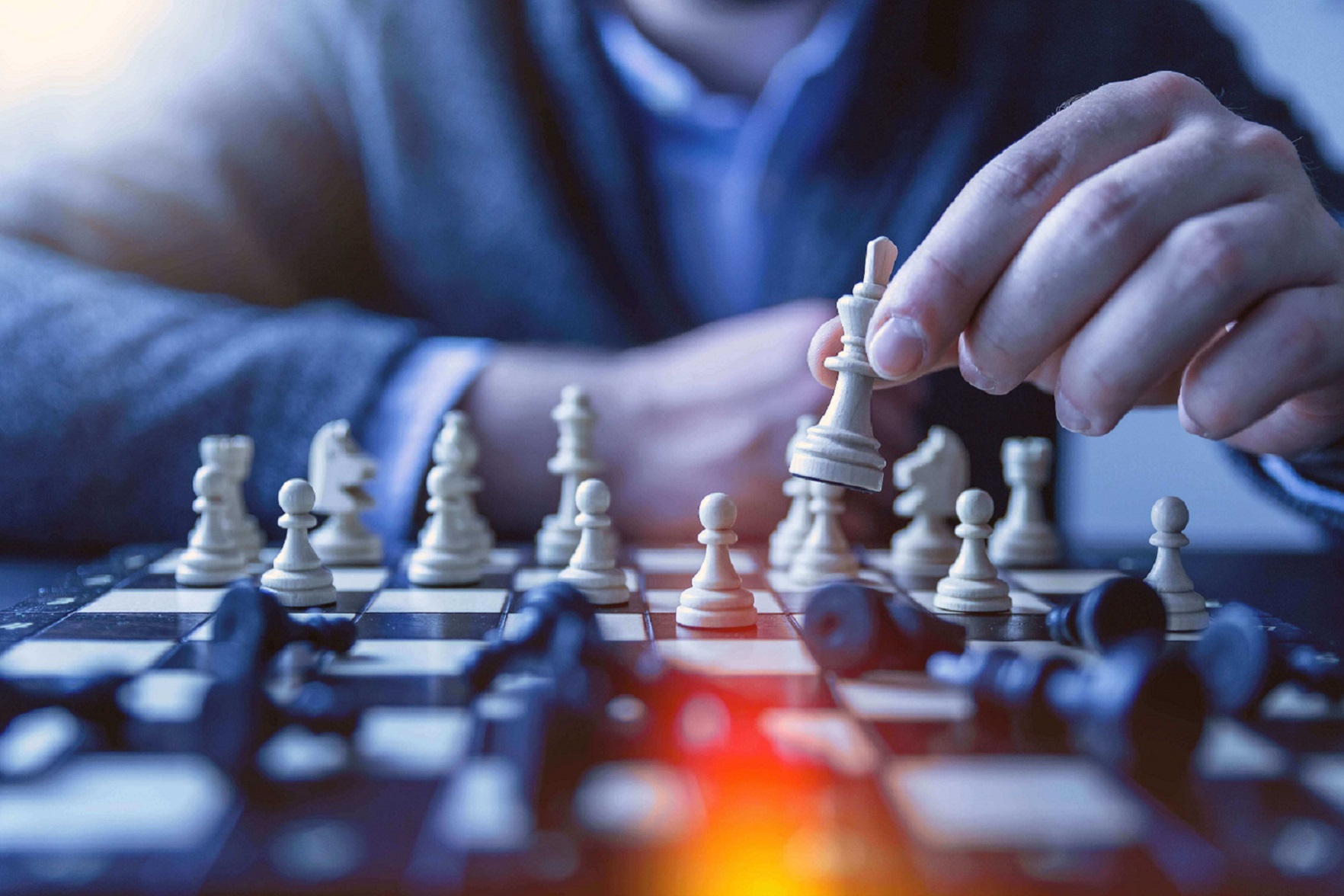 Real Estate Investment Vienna and Graz - We help you with our real estate consulting when buying real estate!
Through our own financing, we have often invested our money in real estate and helped with it worked in many different banks and know what the pros and cons are.
We are also cheaper than conventional finance brokers. This is part of ours holistic real estate consulting or real estate advice.
Why are we cheaper?
Because that is not our core business and we also have other pillars.
An overview of the banks we have worked with:
Hypo Steiermark
Bank Austria
Anadi Bank
Private investors
We look forward to hearing from you.
---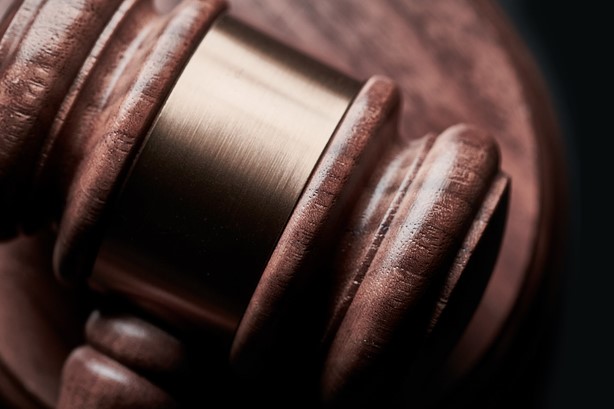 Tenancy law - the basics
"What really matters when renting in Vienna" is a question that every real estate agent and Real estate consultant / real estate advisor has certainly heard of it many times. Basically there is unfortunately no quick answer to this question, but there are important clues im Real estate consulting can be used for orientation purposes. One of our real estate consulting and real estate advisory focuses is the MRG. We know which paragraphs are important and what tricks there are to make impossible contracts possible.
In recent years, the Tenancy Law (MRG) and those relating to renting and living have changed interpreted legal regulations are often discussed, especially in Vienna. Due to the confusion and the many gaps are misunderstandings and aggravating Processes cannot be avoided with many tenancies and laypeople should turn to real estate consulting invest before making a serious mistake in the purchase of the property or in the property Commit renting the property. There are a few scriptures in legal interpretation that are of greater importance when renting and renting out apartments in Vienna. You can find the most important ones The following is clear and very simplified. We advise you in our real estate consulting in particular on legal interpretations and important paragraphs of the MRG.


The ABGB
The ABGB, short for General Civil Code, is the most important code in the Private law. It contains the most important regulations on contract law & Consumer protection and is therefore also for every tenant and in our real estate consulting / Our real estate consultancy is an important companion when concluding a rental agreement. In any case, it is important to take into account that the ABGB only serves as a dispositive for tenants and landlords (legal term for something that should apply in the event of ambiguity) The real estate consultant explains: "Imagine that you conclude a contract that does not include what happens in the event of a fire in your home for which you are not to blame? It is very likely that this individual case is not included in any clause in your rental agreement. In the AGBG and its subsidiary statutes, however, there may be legal rulings that can be derived for this case would be. In this case, this right then applies. That would be a dispositive overhang of the ABGB in the case of contract law. "Only rental contracts based on the ABGB are rare, since the MRG usually applies. We advise you in our real estate consulting / real estate advice also in such cases.


The MRG
The Tenancy Law, MRG for short, is the legal written work to which in Austria the most justified leases are subject to. It's also one of the focal points in our real estate consulting. The parallel effect is exciting of the ABGB and the MRG from the perspective of a tenant. The landlord as well as the tenant and everyone affected parties are in most cases on the basis of the MRG, Define rental contracts and the associated obligations. In our real estate consulting we advise you on MRG and ABGB


The RichtWG
In our real estate consulting / our real estate consulting we also advise you on the RichtWG briefly for Benchmark law. This is an attempt to find out what the name might already suggest can create benchmarks for rental prices. The RichtWG is an on State level applicable law which affordable housing in the metropolitan areas Austria should receive.


The WGG
The Charitable Housing Act is probably the best example of a modification of one already existing law in special cases. So here the MRG was changed and also added. It applies to all apartments and tenancies which are in tenancy or usage are in a non-profit building association (GBV). The WGG does not focus on advice in our real estate advice / our real estate consulting, as it is usually not relevant for investor apartments.

The codes of law described above give an idea of ​​how extensive this is Lets design tenancy law and also the contractual interpretation of rental agreements.

You can find all the information in detail at https://www.ris.bka.gv.at/.

You can get more information in edited form here: AK Vienna: https://wien.arbeiterkammer.at/wohnen
Tenancy law glossary of the City of Vienna: https://mieterhilfe.at/mietrecht/glossar/s
---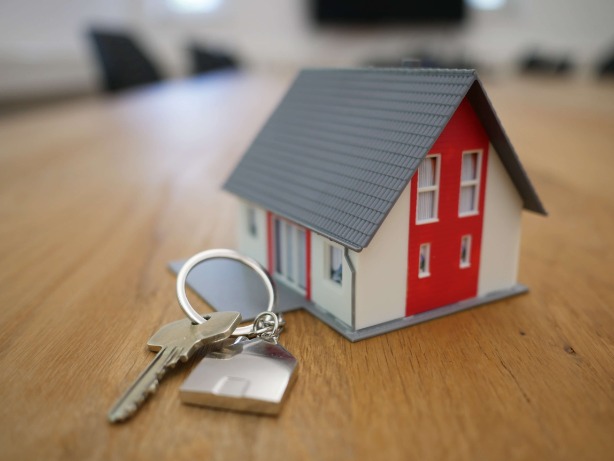 Just rent out investor apartments, but no AirBnB please
We advise you in our real estate consulting / our real estate advice on alternative forms of letting
If you decide to invest in an investor apartment without real estate consulting, In most cases, a return on the investment is calculated for you by the respective seller and explained. So it all seems perfectly clear. You buy an apartment and 25 years later you are Owner and ideally the purchase of the apartment finances itself completely through the rental income. In our real estate consulting you will find out why this is not so easy. We will also show you the various return calculations. Unfortunately, the above example is far from reality, especially in Vienna. When Homeowners are getting more caught between loan payments and the homeowners everyday rental problems. Especially if you are trying to rent out your apartment yourself, to save real estate consulting. Whether the tenants in the apartment are in arrears, Damage in the apartment or disputes with authorities is an open question. We had in our Landlords already live in the event that a tenant has set our apartment on fire. We know therefore very good at what renting means and what forms and which clientele for you and your apartment fits. With real estate consulting you can make the beginner mistakes that we made at the beginning, save up. It is precisely because of these problems that new approaches and possibilities arise bypass. For example, by renting in a commercial sense such as AirBnb and Short-term rental (The real estate consultant explains: not exactly defined, but everything under 3 years can be classified as short-term rental) as well as in many cases exciting variant that is again very much in vogue; leasing to a company or an operator. Which rental option is best for you and your property, depends on many factors and should be clarified as part of real estate consulting. In Vienna, for example, all apartments in houses built before 1945 fall under the strict rent regulation of the MRG (Tenancy Law). There are few exceptions to which you can in one Experience real estate consulting / real estate advice. This often puzzles ignorant buyers and future homeowners, if, after successfully letting them for three years, suddenly called to the arbitration board and be confronted there with the hard facts of Viennese tenancy law. A good Real estate consulting / good real estate advice will show you profitable forms of letting for old Viennese buildings, with which You don't have any rental problems. During real estate consulting you will also learn what to look for in the You should pay particular attention to the MRG and which risk factors you should have with the various Have to calculate rental forms. Should you forego real estate consulting / real estate advice in advance and then to be confronted with the arbitration board, you have in addition to the immense hardships of the court process, there are also costs that far exceed those of real estate consulting. You can find more information about the arbitration board in Vienna in this current article in Standard from July 19, 2020

https://www.derstandard.at/story/ 2000118758589/zu-hohe-mieten-im-altbau-wenn-der- Litigation Financer Ringing

But that's not all that is a common glitch. AirBnB style rentals should also be used with caution to be enjoyed. If you are in the wrong district, that can quickly lead to one Carry out injunctive relief. With real estate consulting you will also find out that you have 10 or more guest beds are commercial and therefore require a plant permit and trade license.

You will find an exciting article on the development of AirBnB rental in Vienna here:

https://www.trendingtopics.at/stadt-wien-klagt-airbnb/ For more information on AirBnB rental and other alternative forms of rental, please visit real estate consulting from us.
So what are the most efficient options for Homeowners make their homes financially effective and up front all safe to rent?
A sensible option is renting out the apartment to a company, including a commercial one Called rental. Not much will change for the landlord or apartment owner except, that the lease is signed by a legal person. Everything else works in principle similar to leasing to natural persons. With real estate consulting you can get a find the right company and type of rental for you and your property. The advantages are, besides the basic professionalism, that renting to companies entails also brings precise, clear and simple management of the apartments. In addition to the fixed The company gives you many advantages in an apartment that renting an apartment on AirBnb likely not to involve, such as tenant control and takeover of Damage and the handling of repairs. Renting out to companies is therefore "up to date". We would be happy to provide you with specific information about the process of such Tenancy.


---
Tips for the efficient financing of real estate
Every property owner or even those who are still thinking about you Investing capital in the real estate industry should think carefully about how to do it your investment should pay off in terms of financing. Through a detailed Real estate consulting / real estate advice shows you how high your real return minus vacancies etc. will be over the total duration. We have an overview for you as well as small tips & tricks in this blog entry put together that could be helpful in increasing the efficiency of your future investments.
Nobody can know everything - let us advise you
Many investors feel left alone with the many requirements of which one can didn't know anything before buying a property. You feel trapped between them many hidden costs and obstacles associated with buying a property and his Connected to everyday life. There is a very simple solution to this, however; Real estate consulting or real estate advice on all questions relating to the efficient use of a property. These real estate consulting companies are experts who use their knowledge and competence to help you see your investment as a real investment can and not as a task. This is how it becomes very easy, because suddenly there are many confusing topics that still need to be dealt with, be it finding a tenant or management, become a clear and transparent process that is structured and is easy to do. However, take your time when deciding on a real estate consulting company choose those where you feel you are in good hands with your investment


Find out about alternative financing models for your property
Whether you have too little equity or having difficulty finding the right lender, that Financing your property does not always have to come from a bank. In the holistic Real estate advice / real estate consulting we also advise you on different forms of financing. No matter whether you need financing as a property developer, owner or investor. they should in any case, consider the alternatives mentioned below. A good real estate advisor / real estate consultant will also provide you with basically every form of Sufficient information on financing!


Crowdfunding
In any case, crowdfunding today has the right to be here as the epitome of the alternative Forms of financing to be designated. The concept behind it works as follows: You choose a platform, create an advertisement, explain and advertise yours Project, arouse the interest of other investors and thus secure their financial resources Support. Before your project is put online on these platforms, it will subjected to an examination. We already have contacts to the leading Austrian Real estate crowdfunding platform and can manage your project through real estate consulting optimize for these platforms.


Co-ownership
Just team up with like-minded investors. This brings besides financial advantages are also associated with a lower risk factor for your investment. In addition to the advantages, a community of co-owners also has some disadvantages, which you can find out more about experienced in real estate consulting. In principle, such investor communities are also considered economically efficient because you Initial capital is higher than the original, which you wanted to invest alone. Attention: Joining a cooperative is not always the same. Important is it takes into account the type of property you want to invest in. So take note hence the contractual document when entering into such a partnership. It makes sense to have the construct checked beforehand by real estate consulting.


Peer - to - Peer Lending
Online portals for personal loans are currently enjoying increasing popularity. These Platforms must also in no case be confused with crowdfunding, as these differ fundamentally. With a personal loan, you don't have to do your project apply, you simply choose the right lender for you. We mediate in the case of suitable properties as part of our real estate consulting / our real estate advice, our own private investors Platform example:

https://landbay.co.uk/

If we were able to arouse your interest in these topics and you would like to learn more about any Find out about financing options or simply want advice contact our real estate consulting team!